Detroit in my life
Iger& partners  Dec 2021, 23X23 cm , hardcover, 108 pages, 72 color images
Preface by Salvatore Tropea, journalist from Repubblica, and M.L.Elrick, Pulitzer winner and longtime Detroiter  ( Italian and English languages)
Cities can die. But they can also be reborn. This is what I saw happening in Detroit. Every year, for over twenty-five years year by year I have seen the city change, from the deep crisis to the first attempt at rebirth, in a continuous rise and fall until the most recent transformation..
A music score between crisis and rebirth, a metaphor and a warning for this world in search of a new future .
Price: 36,00 €
ISTANBUL
Arca Edizioni, Dec 2013,  paperback, 24 x 16,5 cm, 156 pages, 96 color pictures, 
pictures by Mauro Guglielminotti and text  ( Italian and English languages) by Orsola Casagrande, Esmahan Aykol, Methin Yegin, Mehmet Gureli, Fusun Demirel and Mauro Guglielminotti.
This book is not a guide.
This book tells the city how we live it. We, a group of diverse people united by a look that we believe to be transparent , without prejudice, curious and never satisfied of urban spaces that we do not just go through una tantum for tourism, but where we immerse ourselves completely. This book is a bit our declaration of love to the places that have welcomed and continue to welcome us. Places we love and of which we try to transmit the impressions, the feelings, and the passions they inspired on us.
Price: 18,00 €
The Everland
Editrice Morra , November 1998,  22 x 22 cm, paperback,  Pages 107, 57 b/w images
text by Ronan Bennet, Danny Morrison and  Seamas Keenan (Italian and English languages)
Northern Ireland - A photographic journey to the edge of peace  . 
"We need new voices, differing opinions, debate, confidence, and laughter and a willingness to accept that these stark images of Mauro are our past and our terrible future if we do not learn from them" (Seamas Keenan)
Price: 15,00 €
La Manifattura Tabacchi di Torino
Lai Momo Editore 1997   21,5X30 cm,  flexible cover, 79 pages  50 b/w pictures
photos by: S.Colella, M.Guglielminotti, S.Roggero
text (Italian language only) : F. De Donato, A. Castrovilli, E. Terzi
cover: M.Guglielminotti

The last working days at the Turin Tobacco Factory before the definitive closure of the historic factory
Price: 12,00 €
La spesa, un'avventura da nuovo millennio
Gruppo GS 1999/2000, hardcover, 33x33 cm, 98 pages    
NOT AVAILABLE
Pictures by: M. Guglielminotti e  F.Aceto
Text by: D.Abatantuono, P.Roversi, A.Salza 
cover picture: M.Guglielminotti

Investigation of behaviors of people in different types of supermarkets, using an urban anthropology approach. We considered a shopping as a trip. (four steps: the departure, the discovery, the meeting, the return)
Price: 0,00 €
CATTEDRALI DEL LAVORO
UMBERTO ALLEMANDI & C., 1997 , 218 pages, 125 b/w pictures  
NOT AVAILABLE
curated by S.Taroni e A.Zanda
Pictures by: B.Biamino, M. Guglielminotti,D. Giordi, R. Goffi, S. Roggero   
Text by: C. Olmo, L. Re, A. Magnaghi, L. Palmucci, P. Chierici

Industrial archeology in Turin: a journey through the abandoned industrial areas of Turin, through the images of five photographers chosen by the Italian Foundation for Photography.
Price: 0,00 €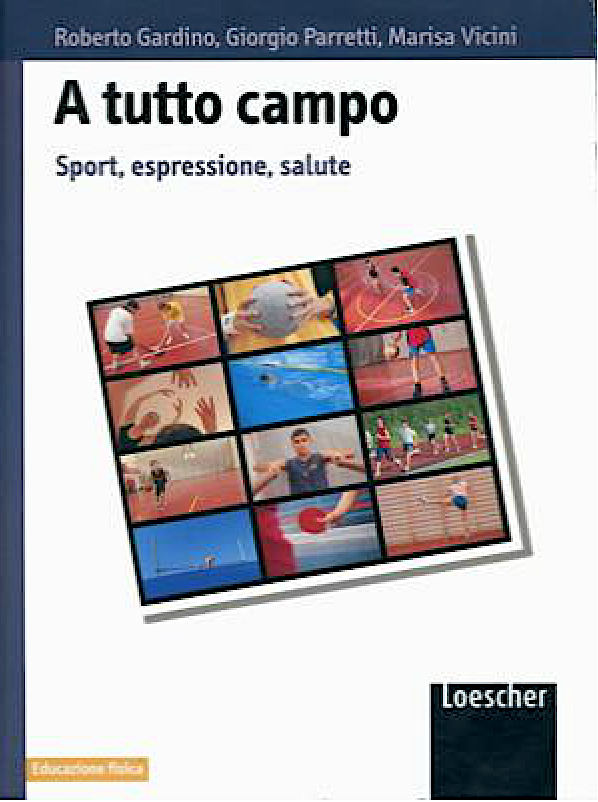 A TUTTO CAMPO
Loescher 2002,   by R.Gardino, G.Parretti, M.Vicini  17 €
cover and all the internal pictures by M.Guglielminotti
NOT AVAILABLE

Sport, Expression, Health: a Physical Education Manual for Italian High Schools
Price: 0,00 €
EUROPA DOMANI
Ed. Jouvence, 2008   140 pag. paperback 16€ , curated by di Orsola Casagrande.
Internal and cover pictures by Mauro Guglielminotti 
NOT AVAILABLE 
Orsola Casagrande, Italian journalist, interview Tariq Ramadan 
Price: 0,00 €
FINE ART PRINT
Print on premium-quality barytephotographic papers. 315 g/m2 100% cotton 
Limited and signed edition of 7 copies    30X40 cm    50X70 cm
Print on Dibond Aluminium
Limited and signed edition of 7 copies     50X70 cm  70X100 cm
FOR COSTS AND FURTHER INFORMATION WRITE TO   mauro@guglielminotti.it
Price: 0,00 €